Burnett's Hill Calvinistic Methodist Chapel is a rare and important survival of early Pembrokeshire chapel architecture. Built in cottage style in 1812 to serve the coal-mining community of Landshipping and Martletwy, it has been little altered over the years and has a timeless charm all of its own.
Like so many Welsh chapels, Burnett's Hill was forced to close in the 1980s for want of a congregation, and it might have become a complete ruin but for the intervention of a group of local people who formed themselves into the Friends of Burnett's Hill Chapel and set about saving the building.
Thanks to the help of the Pembrokeshire Coast National Park and the Heritage Lottery Fund, this was achieved and the beautifully restored chapel re-opened in 2001.
Visitors are always welcome at Burnett's Hill where the door is always open. There is an information board in the porch telling the story of the local coal-miners who built the chapel which is now a venue for occasional concerts which help to support the upkeep of the building.
WHAT'S ON AT BURNETT'S HILL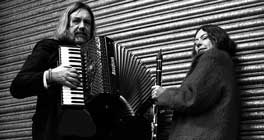 Wednesday 26th July 2017 - PAGODA PROJECT - Folk-jazz fusion featuring clarinet virtuoso Karen Wimhurst and accordion wizard Paul Hutchinson from Hoover the Dog and Belshazzar's Feast. Tickets £10 each. 7.30pm. A Burnett's Hill Chapel promotion.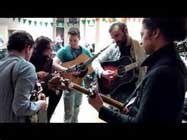 Wednesday 6th September 2017 - HOT ROCKS PILGRIMS - High energy five-piece old time and bluegrass outfit from S.E. England. Tickets £10 each. 7.30pm. A Pembrokeshire Eclectic Music Society Promotion.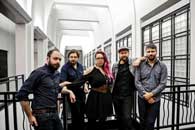 Tuesday 10th October 2017 - FRONT COUNTRY - "Front Country blend everything from high lonesome mountain music to new wave power pop, newgrass picking, oldgrass harmonies and just plain glorious musicality". Tickets £10 in advance via Skiddle or £12 on the door. Promoted by Sue Oldreive.
October 2017 - GORDY MACKEEMAN AND HIS RHYTHM BOYS - Unfortunately this tour has been cancelled by the band.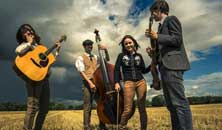 Wednesday 8th November 2017 - CARDBOARD FOX - Exciting young folk and bluegrass quartet. Tickets £10 each. 7.30pm. A Pembrokeshire Eclectic Music Society Promotion.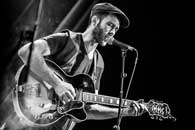 Wednesday 7th March 2018 - CORY SEZNEC - Latest musical project from the former Groanbox frontman. Tickets £10 each. 7.30pm. A Burnett's Hill Chapel promotion.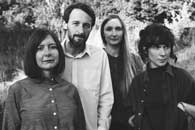 Wednesday 21st March 2018 - THE FURROW COLLECTIVE - Best group at the BBC Folk Awards 2017. Alasdair Roberts, Emily Portman, Lucy Farrell and Rachel Newton are four fine soloists sharing a love of traditional from both sides of the English and Scottish borders. Tickets £10 each. 7.30pm. Supported by the Night Out Scheme. A Burnett's Hill Chapel promotion.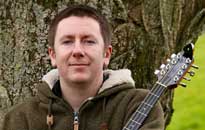 Wednesday 16th May 2018 - DAOIRI FARRELL - Acclaimed Irish folk singer and bouzouki player who picked up two awards at the 2017 BBC Folk Awards. Tickets £10 each. 7.30pm. A Burnett's Hill Chapel promotion.
Main Street Music, 44 Main Street, Pembroke SA71 4NP is selling tickets for Burnett's Hill promotions. Telephone 01646-621530.
You can also reserve tickets by phoning 01646-651725.
HOW TO FIND BURNETT'S HILL CHAPEL
FINDING BURNETT'S HILL CHAPEL FROM CANASTON BRIDGE
Head towards Carew on the Oakwood road. At Cross Hands, turn right just after Canaston Bowl. Stay on this road for 3.3 miles (straight through Martletwy) and then take the left turn up a steep hill. Turn left at the top and park along the verge on the right or in the paddock on the left.
FINDING BURNETT'S HILL CHAPEL FROM CAREW
Head towards Cresselly on the Canaston Bridge road. At Whitehill, turn left just after the Land Rover Garage. Keep going past the pub at Cresswell Quay and over the narrow stone bridge, taking the left hand fork up the hill and past Penquoit towards Lawrenny. At the first cross-roads (Deals Cross) keep straight on. Half a mile further on you come to Knowles cross-roads. Turn right and keep going along a narrow lane for a mile and a half until you reach the chapel. Park in the paddock on the right.
Useful tip: Bring a small cushion (the pews are hard) and also a pocket torch to find your car afterwards...

Burnett's Hill Chapel, Martletwy, Pembrokeshire SA67 8AX
LINKS
Seznec Bros at the chapel in 2014 - http://youtu.be/zMAR4IDOrLA