Burnett's Hill Calvinistic Methodist Chapel is a rare and important survival of early Pembrokeshire chapel architecture. Built in cottage style in 1812 to serve the coal-mining community of Landshipping and Martletwy, it has been little altered over the years and has a timeless charm all of its own.
Like so many Welsh chapels, Burnett's Hill was forced to close in the 1980s for want of a congregation, and it might have become a complete ruin but for the intervention of a group of local people who formed themselves into the Friends of Burnett's Hill Chapel and set about saving the building.
Thanks to the help of the Pembrokeshire Coast National Park and the Heritage Lottery Fund, this was achieved and the beautifully restored chapel re-opened in 2001.
Visitors are always welcome at Burnett's Hill where the door is always open. There is an information board in the porch telling the story of the local coal-miners who built the chapel which is now a venue for occasional concerts which help to support the upkeep of the building.
WHAT'S ON AT BURNETT'S HILL

Thursday 8th December 2016 - BROTHER MULE - Brian Wicklund and Ben Winship play original and traditional songs and instrumentals spanning swing, old time, Celtic and acoustic funk. This concert is promoted by P.E.M.S. Tickets £10 each. 7.30pm.
Friday 9th December 2016 - Christmas carol service with a collection for Cancer Research UK. Mince pies and mulled wine. 7.30pm.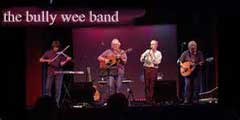 Wednesday 25th January 2017 - BULLY WEE BAND - Return of the legendary Celtic folk four-piece band. Tickets £10 each. 7.30pm.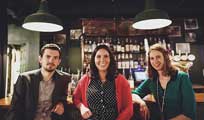 Thursday 23rd February 2017 - JAYWALKERS - One of the most exciting young bands on the British folk scene, taking their influences from folk, bluegrass, country and western swing. This concert is promoted by P.E.M.S. Tickets £10 each. 7.30pm.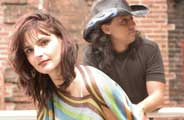 Saturday 4th March 2017 - TIA MCGRAFF AND TOMMY PARHAM - Award-winning country/Americana songstress from Canada - described as "a female Gordon Lightfoot". This concert is promoted by M.C. Promotions. Tickets £10 each. 7.30pm.

Wednesday 10th May 2017 - BENJI KIRKPATRICK - Rare solo gig for Benji, multi-instrumentalist and singer with Faustus, Bellowhead and the Seth Lakeman Band. Expect traditional and contemporary folk as well as a few Jimi Hendrix numbers. 7.30pm.
Main Street Music, 44 Main Street, Pembroke SA71 4NP is selling tickets for Burnett's Hill concerts. Telephone 01646-621530.
You can also reserve tickets by phoning 01646-651725.
HOW TO FIND BURNETT'S HILL CHAPEL
FINDING BURNETT'S HILL CHAPEL FROM CANASTON BRIDGE
Head towards Carew on the Oakwood road. At Cross Hands, turn right just after Canaston Bowl. Stay on this road for 3.3 miles (straight through Martletwy) and then take the left turn up a steep hill. Turn left at the top and park along the verge on the right or in the paddock on the left.
FINDING BURNETT'S HILL CHAPEL FROM CAREW
Head towards Cresselly on the Canaston Bridge road. At Whitehill, turn left just after the Land Rover Garage. Keep going past the pub at Cresswell Quay and over the narrow stone bridge, taking the left hand fork up the hill and past Penquoit towards Lawrenny. At the first cross-roads (Deals Cross) keep straight on. Half a mile further on you come to Knowles cross-roads. Turn right and keep going along a narrow lane for a mile and a half until you reach the chapel. Park in the paddock on the right.
Useful tip: Bring a small cushion (the pews are hard) and also a pocket torch to find your car afterwards...

Burnett's Hill Chapel, Martletwy, Pembrokeshire SA67 8AX
LINKS
Seznec Bros at the chapel in 2014 - http://youtu.be/zMAR4IDOrLA